Today in Manhattan I saw a new painting called Quebec by an American named Adam Miller. The Montreal Gazette reported that the painting "was privately commissioned by Salvatore Guerrera, a Montreal patron of the arts" to coincide with Canada's 150th and Montreal's 375th anniversaries. Since it's being shown in New York first before coming to Canada later this year, I figured I had a patriotic duty to go see it, similar to how I felt about seeing Come From Away or, on a much smaller scale, reporting the discovery of a rare bottle of Canadian Club.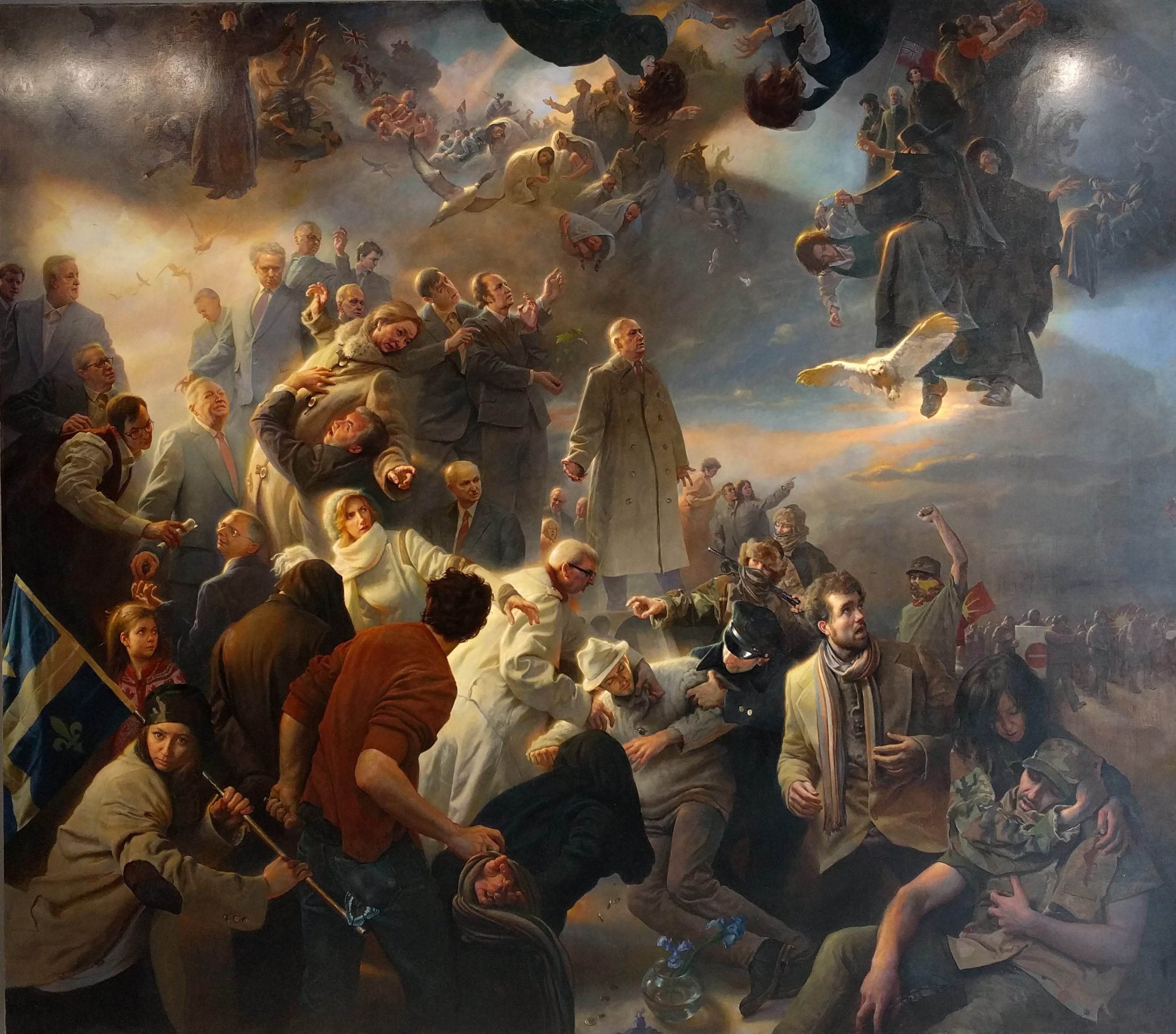 The painting compresses time, placing "more than 100 political and historic figures that reference some of the most dramatic events of almost 500 years of history" all in a single moment. It depicts "the Battle of the Long Sault, the deaths of generals Wolfe and Montcalm, the Red River Rebellion, the October Crisis and the Oka Crisis" (jeez I haven't written about any of those things yet) as well as a large number of prominent politicians and figures.
Miller, who "took a kind of crash course in Quebec history" in order to create the piece, inserted a self-portrait he calls "Confusion," which is literally just him wearing a scarf, standing in the middle of his own Canadian history creation, looking overwhelmed. It me.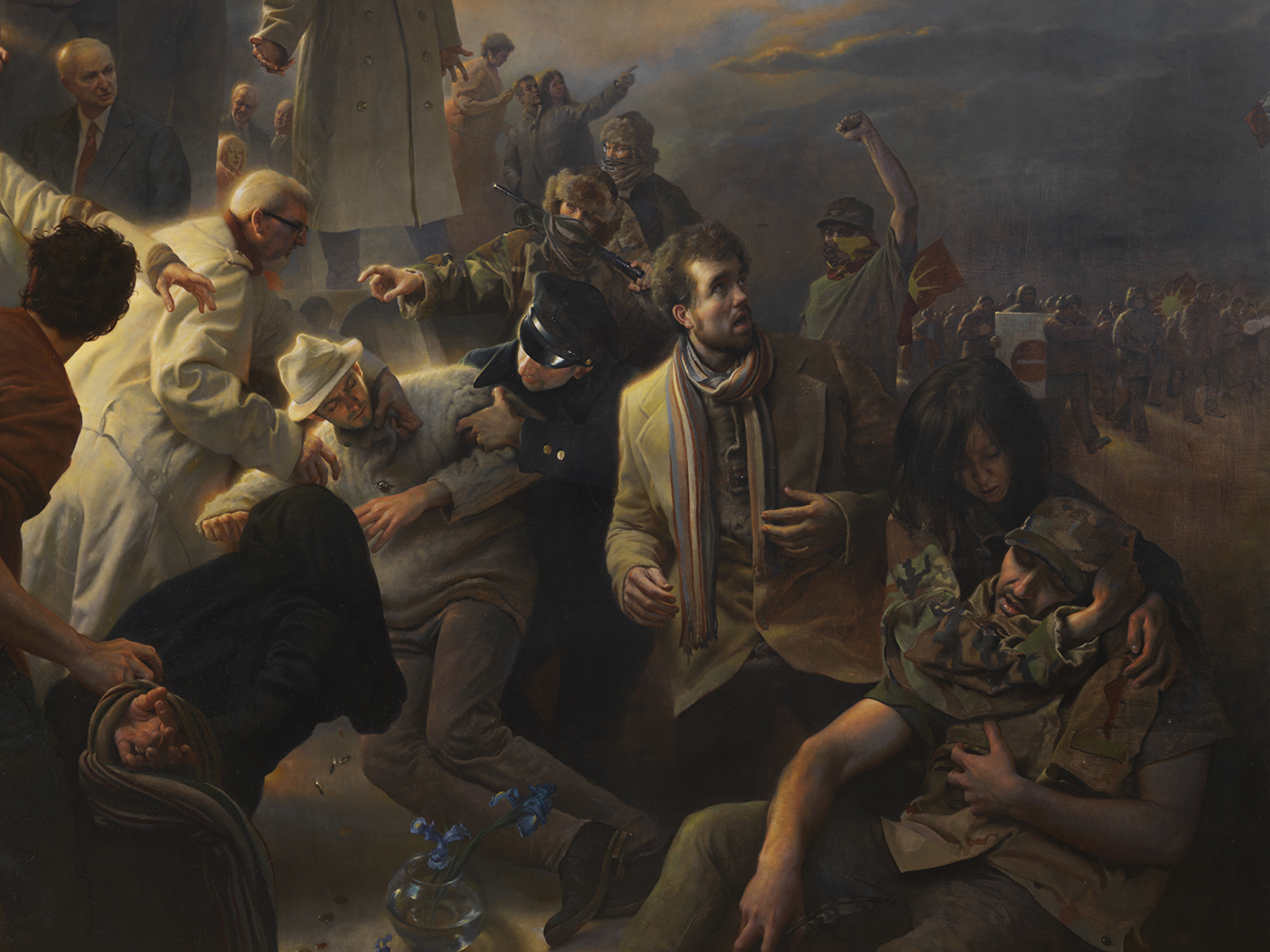 Quebec is being shown at the Booth Gallery near Times Square until July 1st, and it's free, so if you happen to be in Manhattan before then just swing on by and look to the right as you walk in, you absolutely can't miss it. (Thanks for the tip, Ruth-Ann!)
Before you go, or if you're already staring at the photo of the painting trying to decode it, check out this helpful annotation of historical events and figures in the painting that the Gazette put together.