This weekend in New York I ran into a small piece of Canadian beverage history at Astor Wines & Spirits.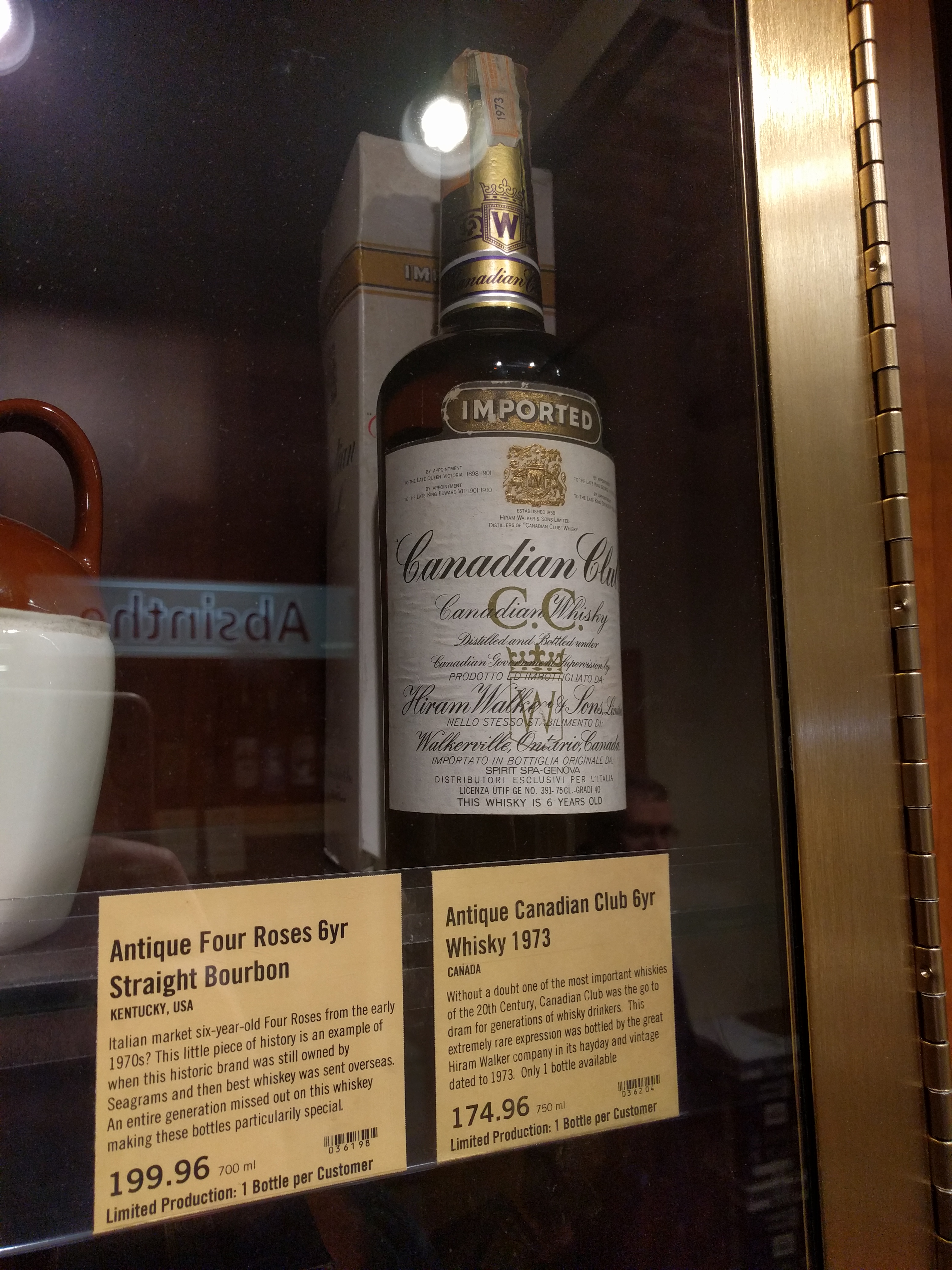 The writeup below the bottle says:
Without a doubt one of the most important whiskies of the 20th Century, Canadian Club was the go to dram for generations of whisky drinkers. This extremely rare expression was bottled by the great Hiram Walker company in its hayday and vintage dated to 1973. Only 1 bottle available.
Hiram Walker himself was American living in Detroit when he started to buy up land across the river in Windsor, Ontario, some of which became the site of the Canadian Club distillery. I remember watching Canadian Club TV commercials growing up about how it's available in "150 Countries" and thinking that was just marketing, but it's really true. It's a well-known, well-liked whiskey world-wide.
Somewhat relatedly, if this talk of Canadian alcohol has you thinking of the Bloody Caesar cocktail, widely believed to have been invented in a Calgary hotel in 1969, I have a duty to mention that in 2010 my friend Adam McDowell reported that a very similar cocktail recipe was being made in Paris in 1936, and there are other references to similar drinks being imbibed in New York in 1909 and 1886.
That's "sort of irrelevant," counters cocktail historian Christine Sismondo, "because it didn't take off in the United States. They may have come up with a clam juice-tomato cocktail before us; but they didn't embrace it."
By the way, if that 1973 Canadian Club tempts you, I didn't buy it, so it's still waiting for you on Lafayette St in Manhattan.