This morning I visited the Pointe-à-Callière museum in Montreal. Pointe-à-Callière is special because it's not just a museum, but an archeological dig. The modern building sits on top of the ruins of the earliest French settlements, which you can view through a glass floor or, in some cases, actually walk through.
A small river called Rivière St. Pierre used to run past where the modern Pointe-à-Callière building stands, creating a point of land where it drained into the Saint Lawrence. (A guy named Louis-Hector de Callière, who was the governor of New France, built a home on that point, which is where the name Pointe-à-Callière comes from.)
A long line of people waited to enter Pointe-à-Callière this morning (admission was free for "Museums Day"), forming a human river almost exactly where the actual river used to be.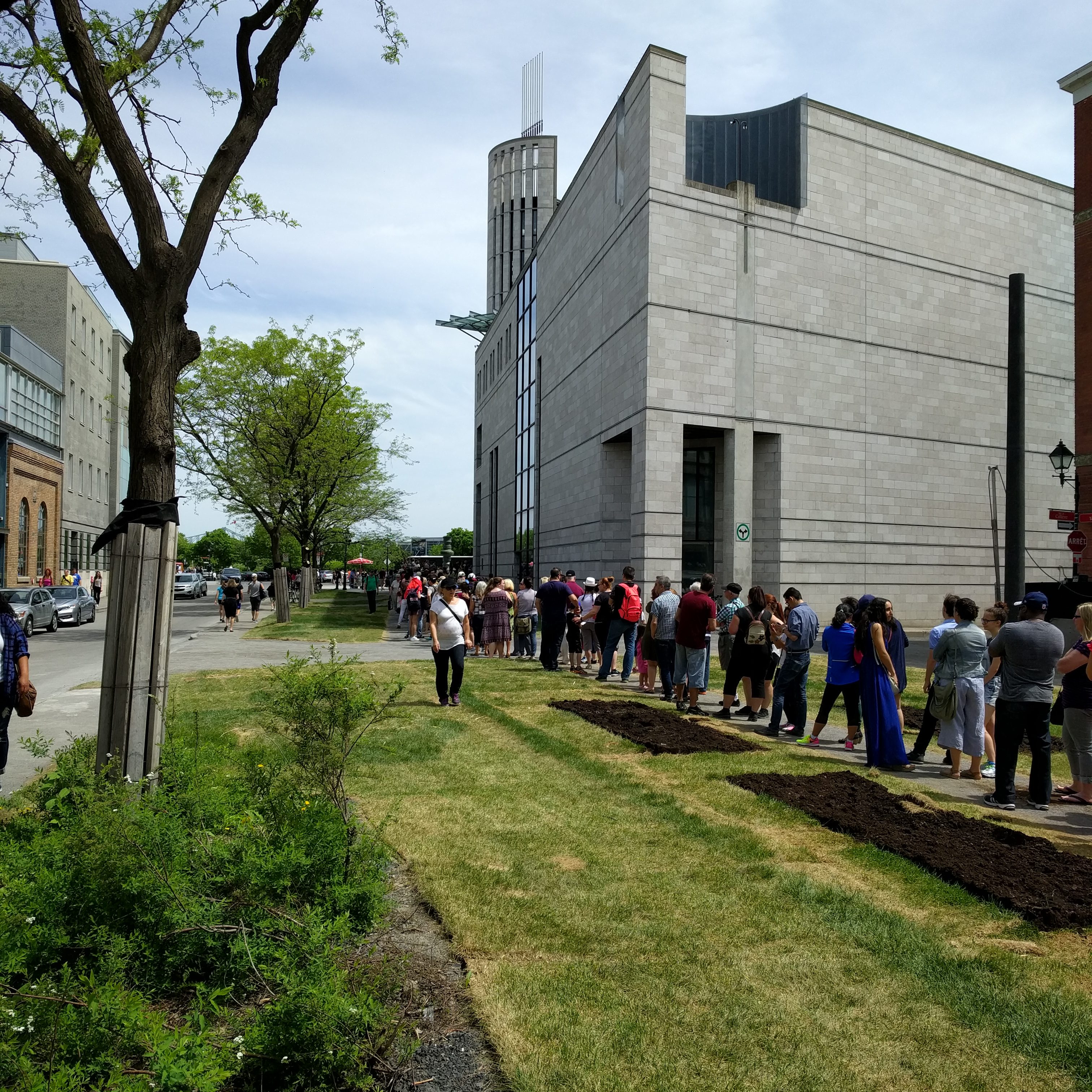 The reason Rivière St. Pierre isn't there anymore is that people started throwing all of their garbage and poo into it until it became so much like a sewer that they said, "hey, this river should be a sewer," and they turned it into a sewer.
In 1832 Montreal built an "underground stone collector sewer" and channeled the river into it, the first such thing to be built anywhere in North America. It remained in use for more than 150 years, until 1989. Today, one of Pointe-à-Callière's newest and coolest attractions is an exhibit where you can walk through a portion of said sewer, which is fun, because instead of being full of poo it is now full of cool lights and ambient music.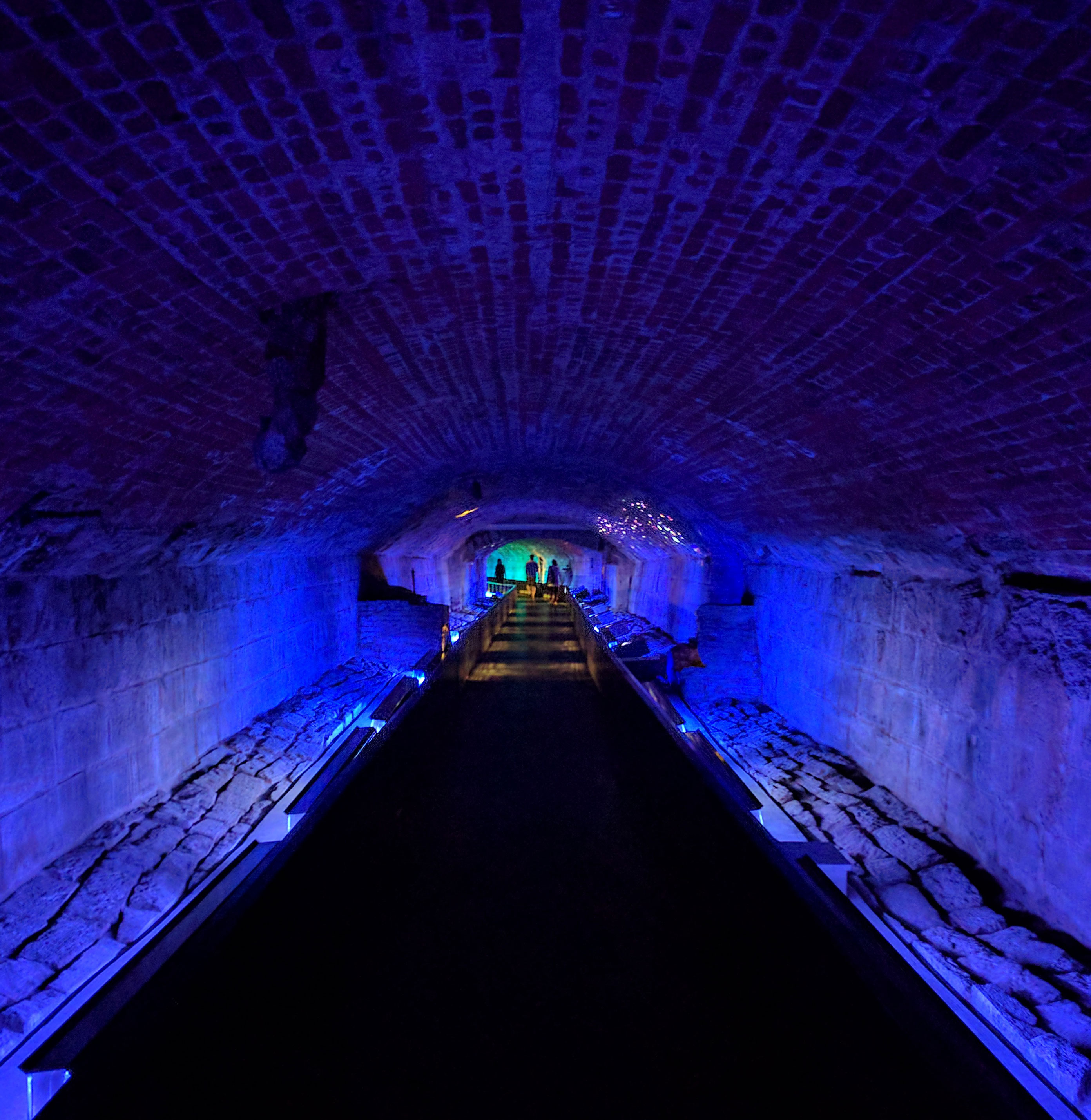 It was hard to convince myself I was walking through a 185-year-old structure and not some faux Disney recreation. As soon as I tricked my mind into recognizing how old these stones were, another mental trick made them seem very recent. Sure this sewer is 185 years old, but Europeans lived here for 190 years before building it, totaling the 375 years Montreal is celebrating this year. And Montreal didn't exist as a settlement until another 107 years after a Frenchman first visited the island. And people had been living on this same land for thousands of years before that. A millennium here, a millennium there, and pretty soon you're talking about real time.
Here's another trick of time: the archeologists who excavated the sites below the museum left a section of dirt undisturbed and protected under a block of concrete so that "future archaeologists, with even more advanced tools, will be able to add to knowledge of the site." In other words, the further we go into the future, the more we expect to know about the past.